Jul. 15, 2019 2:31 pm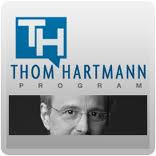 Edmund Burke is often quoted as saying that all it takes for evil to triumph is for good people to do nothing.
Conservatives are silent as Trump's tweet telling women of color to go back to their ancestor's country amplifies the sort of thing that people like David Duke and the Klan have been saying forever.
It's just as explicitly racist and fascist as was his "very fine people on both sides" comment.
Now the leader of the Republican Party is not just saying things like this repeatedly, but doubling down on them. Has the GOP now moved so far to the right that this will get Trump re-elected?
And, if so, does this mean the end of the American Experiment of the "great melting pot"?
-Thom