Jul. 19, 2019 6:45 am
What Do Democrats Really Want?
How a Trojan Horse Project to Rewrite Our Constitution Could Actually Happen if Trump Wins in 2020
Trump solidifies racist attack on Rep. Ilhan Omar as rally crowd chants 'Send her back!' - What's the End Product Other Than Violence Against People of Color?
What Do Democrats Really Want?

Thomas Friedman, the confused billionaire, told us decades ago that "free trade" is what made the Lexus a successful product when, in fact, it was decades of Japanese government subsidies and explicit tariffs that did so. He then rather pathetically told us the Iraq war would be over within six months so many times that six months came to be known as a "Friedman unit." Now he thinks he's figured out what's going to get Democrats and swing voters so excited they'll kick out Trump in 2020.

He says we need to keep giving our for-profit insurance corporations and big pharma nearly twice as much money as citizens of any other developed country pay for their healthcare and drugs. He thinks that if people in the US have a contagious disease, we should check their citizenship before giving them treatment - something only a billionaire like Trump or Friedman could afford because they live in such bubbles - while the rest of us would rather not catch their illness. Finally, he says that Democrats will only be brought together by fear of Trump, because Americans really don't want a return to the values of FDR's New Deal or LBJ's Great Society.

Friedman quotes a Democratic politician who complains that her "critics" say she's "too close to business," suggesting politicians should stay in bed with the fat cats. In fact, the vast majority of Americans want what he calls "radical" change. We want money out of politics. We want leeches like insurance companies peeled off of us. We want the big banks broken up and re-regulated. We want everybody to be able to go to college or trade school without going into debt. And we want workers to be decently paid and have the right to unionize. There are three Friedman Units before the election.

If Democrats try to run on Friedman's "moderate" platform, a continuation of Friedman's "free trade" Clintonism that took over the Party in 1992 and rejected FDR, we'll get the result we deserve: 4 more years of Trump and his corporatist buddies.

-Thom

Friday on The Thom Hartmann Program, 12-3pm ET

It's Anything Goes Friday!

And, the best of the rest of the news along with your calls right here on...

The Thom Hartmann Program, Occupying The Media 3 hours a day 5 days a week" for "we the people"

And don't forget...Democracy is NOT a spectator sport...it begins with you...




Would Government Spending on Infrastructure Cause Inflation?




Congressman Pocan on Impeachment & Trump's 2020 Strategy




Trump Pushes Racism Harder and It Could Get Him Re-Elected




Will Women Vote for Trump After This?
Become a Thom Supporter
Click the Patreon button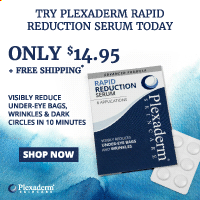 ---

---

Thom Hartmann Radio Program

Live: Mon-Fri
Noon - 3pm Eastern
Live radio | Live TV | Podcast
Syndicated by Pacifica, and simulcast on Free Speech TV Network on Dish Network and DirectTV, and on radio stations, American Forces Radio, and Sirius/XM. Live in the US, Africa, Europe and across North America - more people listen to or watch the TH program than any other progressive talk show in the world.
---

Thom Hartmann Newsletter
Don't miss out again. Receive our daily rundown of news, show highlights and random musings.
© 2020 Mythical Intelligence, inc.
Drupal site designed and developed by
HollyIT