Aug. 6, 2019 8:08 am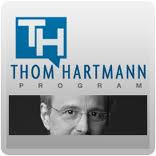 While, in the wake of the El Paso murders, the media and most of our politicians are acting shocked-"shocked, I tell you!"-that there are armed racists in America who are trying to terrify people of color, the reality is that it's pretty much always been that way here in the United States. And until white Americans and the media they control acknowledge that simple history, we won't be able to do the things we must to change it. While we need rational gun control, this isn't a gun control issue.
While we need economic security to be more widely shared, this isn't an economic issue.
While we need universal, free, high-quality K-PhD education, this isn't an education issue.
While the Republican Party needs to repudiate the "Southern Strategy" that has animated their racist base since 1968, this isn't a political issue.
Read more
here
.
-Thom