Aug. 12, 2019 10:59 pm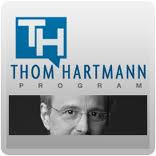 Epstein was hired by Bill Barr's father to teach high school girls, the same Bill Barr's father who wrote a novel about sex slavery. Epstein goes on to prosper in the sex trafficking business.
Meanwhile, Trump's close friend Epstein introduces him to Melania Knauss, and they end up married. Epstein gets arrested and Barr recuses himself because his law firm defended Epstein, then un-recuses himself after talking with Trump. Woman files a lawsuit saying that both Epstein and Trump raped her when she was 13; it's certified by a court. Following Epstein's arrest, reports come out that Barr's Justice Department now has hundreds of videos, movies and pictures of Epstein's rich and powerful male friends having sex with the girls he's been trafficking. Barr supervises the prison Epstein is put in, where he mysteriously dies.
Now cons are suggesting Bill Clinton is behind this and #ClintonBodyCount is trending with help from foreign bots.
-Thom