Aug. 15, 2019 2:11 pm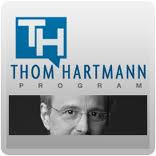 The United States needs to protect its domestic economy. We need to protect jobs in manufacturing. We need to rebuild manufacturing. But this needs to come from a comprehensive, coherent, multifaceted strategy that may well include tariffs. The problem with what Trump is doing is that he is trying to execute American economic and trade policy by dictate, rather than by legislation. No company is going to build a factory based on Trump's executive orders, knowing that they will be reversed in less than two years.
Trump's problems and the economy's problems have little to do with the "trade war" but everything to do with how stupidly Trump is pursuing trade policy.
-Thom