Aug. 28, 2019 3:25 pm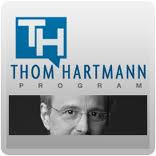 It's increasingly looking like the economy is on the edge of crashing and that Trump's tax returns are going to show that he was only able to keep himself out of bankruptcy with loans from Deutsche Bank, engineered by the son of Supreme Court Justice Anthony Kennedy, and cosigned by Russian oligarchs. If this trifecta hits, and Republicans realize that Trump threatened Anthony Kennedy off the Supreme Court, that Trump is wholly owned by foreign billionaires, and the economy starts to go south in a big way, the question Republicans are going to face is: "Do we lose 49 states on election day and lose control of the Senate, or do we figure out a way to replace Trump on the 2020 ticket?"
We're getting close to an existential crisis and decision point for the Republican Party. Will they continue to be the party of corrupt American and foreign oligarchs with a base fueled by racist right wing hate, or will they "move left" and become a functioning American political party again as they were under the last honest Republican president, Dwight Eisenhower? If the former, they may go the way of the Whigs, or America may cease to be a functioning republic and become a full out oligarchy.
If the Republicans decide to ditch their billionaire owners, and stop trying to rig elections, they may lose a few elections in the short term, but save the nation in the long term.
-Thom