Will The Media "Dean Scream" Bernie?
Aug. 27, 2019 5:17 pm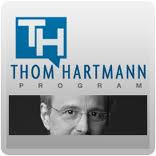 Back in the 2004 election, when Howard Dean was running in the Democratic primary, he did an interview with Chris Matthews and said that if he was elected president he would work to break up big corporate monopolies, including the big media companies. Shortly there after, the "Dean Scream" happened - a completely made up thing engineered by the media, that took Dean down. This week Bernie rolled out a plan to break up the big media monopolies, and the question now for the country is, "Will the media now try to take Bernie down the same way they did Dean, and if they do try, will it work?"
-Thom