Did Trump Commit Treason?
Sep. 19, 2019 4:22 pm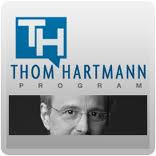 News reports increasingly are suggesting that Donald Trump has committed treason in making a promise to a foreign leader. The question is, who is the foreign leader and what was the promise? It's important to remember that this is a man who inherited over $1 billion in today's money from his father, and then proceeded to lose much if not all of it through stupid business decisions. Even his real estate business, a fragment of which is still left, apparently only continues to exist because Justice
Anthony Kennedy's son was willing to sign off on Trump's loans with Deutsche bank, and those loans may even have been cosigned by foreign oligarchs. This man is so incompetent and so dishonest that anything is possible. Americans are now left guessing, what kind of treason has Trump committed this time, and with whom?
According to the The Washington Post which first reported the complaint Trump has talked to 5 foreign leaders. They are...
-- Russian President Vladimir Putin
-- North Korean dictator Kim Jong Un
-- The Prime Minister of Pakistan
-- The Prime Minister of the Netherlands
-- The Emir of Qatar
Who do you think Trump betrayed America with?
-Thom