Sep. 16, 2019 3:30 pm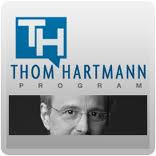 While all the attention on the possibility of impeaching justice beer bong Kavanaugh is focused on his alleged sexual behavior, the real scandal is that the Republicans refused to release years of paperwork on his participation, when he was inside the Bush administration, with regard to torture and other war crimes. We also do not know if there was any relationship between the publicity surrounding Justice Kennedy's son working with Donald Trump at Deutsche Bank, and Justice Kennedy's sudden departure from the bench, Making space for Kavanaugh. Nor do we know who paid off Kavanaugh's hundreds of thousands of dollars in credit card and other debt just before his elevation to the Supreme Court.
These are serious issues of corruption that go way beyond his behavior in school. Congress needs to initiate an investigation into these cover up attempts by the GOP at the same time they look into how extensively he lied to Congress about his school years' behavior. The Supreme Court has become one of the most powerful institutions in the world, and having one of the seven members serve under a cloud of corruption and misbehavior is destructive to the trust in government that is so necessary for a functioning democracy.
-Thom