Sep. 11, 2019 6:37 am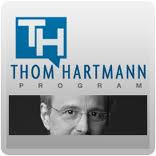 To save our republic, some of Trump's enablers and political appointees may have to go to jail, just like happened with Nixon's people.
Trump's policies are inflicting massive damage on the working class, the environment, minorities, and our economy. And the damage he's doing to our body politic will certainly alter our form of government if there aren't legal consequences.
Trump and his cronies have shown present and future politicians how much corruption the Republican Party and the public will tolerate, and it's a very bad sign for the future of the American experiment.
Trump has put the interests of foreign governments with whom he and his family have or hope to have business relationships above the interests of America; flagrantly violated the Constitution's emoluments clause; welcomed foreign interference in our elections; lied to the American public and the world on a daily basis; committed campaign finance violations that landed his lawyer in prison; repeatedly broke obstruction of justice laws; and put children in cages, causing lifelong PTSD.
Read more
here
.
-Thom