Sep. 10, 2019 5:22 pm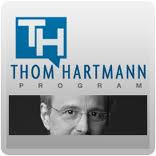 If Trump gets reelected and Republicans stay in power in the majority of our states and in the United States Senate, what could be the worst outcome? Would it be the further transfer of wealth from the middle-class to the very rich? Would it be greater and greater student debt burdens on working people? Would it be the acceleration of the destruction of our environment? Will he launch a final assault on the media and try to turn the entire American media landscape into something resembling Fox News? Will McConnell's corrupt judges with lifetime appointments kneecap enforcement against white-collar crime?
How much damage will be done by their war on science? Will religious fundamentalists step up their efforts to burrow deeply into our political parties and subvert the separation of church and state? Will the world be plunged into a war starting in Iran or Venezuela? Will the government begin rounding up liberals the way they are undocumented immigrants right now? How might Trump's privatized prisons and concentration camps be expanded and who might he be putting in them to generate more profit for his billionaire buddies? Will Trump's expansion of the use of poisonous pesticides and deregulation around pollution cause a larger explosion of cancer and other diseases?
How bad could it get?
-Thom