Oct. 21, 2019 4:31 pm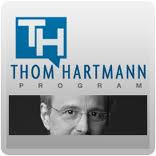 The number of Americans who called them selves Christian or religious has declined precipitously over the last decade, and the number of Americans who are "unaffiliated Christians", atheists, or unconcerned about religion or spirituality has increased. In the same way that big money has corrupted our politics since the Supreme Court legalized it in 1976, it appears that big money is also corrupting religion. Evangelical megachurch pastors and televangelists have become the new Borgia families, living lives of luxury, building massive personal fortunes, and suggesting to their followers that God loves certain corrupt politicians. The Catholic Church never completely excised it's internal rot and corruption, and continues to pay the price for it.
The question now is whether contemporary Protestant Christianity will return to its core and generally apolitical middle-class values, or will its most visible leaders continue to support the Republican Party and it's billionaire megadonors?
-Thom