Once a Mobster - Always a Mobster?
Oct. 31, 2019 3:32 pm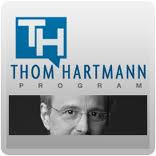 Politico is reporting that Donald Trump is raising millions of dollars for individual Republican senators who have signed a resolution opposing his impeachment. Signing that resolution is, essentially, a statement that these men and women who will be "jurors" in the trial of Trump in the Senate have already made up their mind about how they will they will vote in the jury box. If a criminal defendant were to be shoveling money toward jurors before his trial, he would be in prison in a New York minute. But Donald Trump has no shame, and is openly bribing the jurors in his upcoming trial. Once a mobster, always a mobster.
-Thom