Our Republic Is At Risk
Oct. 1, 2019 3:04 pm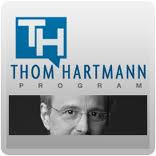 We just learned that attorney general Bill Barr, who engineered the 1992 cover up of Iran Contra on behalf of Reagan and Bush, was in Italy last week trying to find evidence that the Mueller investigation, the FBI, and US intelligence agencies were corrupted by the Clinton campaign. Meanwhile, Mike Pompeo's state department has notified dozens of people who sent emails to Hillary Clinton that their emails have been retroactively classified, and they may therefore be subject to criminal action, meaning Trump is now talking about prosecuting and locking up Hillary Clinton.
We have stepped fully through the Looking Glass. Trump, the Murdoch family with Fox News, and bizarre right wing sites funded by cranky billionaires are leading a small but well armed group of Americans toward what Trump himself calls a "Civil War." This is all extraordinarily dangerous, In ways we have not seen in this country since the 1850s.
If Republican lawmakers do not step up and stop this, our country may well be torn apart in almost unimaginable ways.
-Thom