Nov. 25, 2019 5:35 pm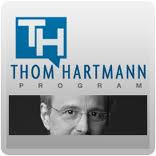 According to Ivana Trump, the book her husband had on his nightstand next to his bed during the years they were married had a passage in it that said: "The masses more readily fall victims to the big lie than the small lie, since they themselves often tell small lies in little matters but would be ashamed to resort to large-scale falsehoods. It would never come into their heads to fabricate colossal untruths, and they would not believe that others could have the impudence to distort the truth so infamously. Even though the facts which prove this to be so may be brought clearly to their minds, they will still doubt and waver and will continue to think that there may be some other explanation."
We are now seeing this strategy played out right in front of us, and have been for the last three years. The question we confront is whether it will work in a major presidential election or during a impeachment trial in the Senate. What do you think?
-Thom