How Republicans Are Destroying Democracy
Dec. 16, 2019 4:11 pm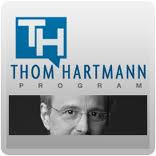 Republicans have decided that when the majority of voters don't support their positions or candidates, the best way to win elections is to rig them. The Wisconsin Election Commission, as Judd Legum is reporting at popular.info, mailed out a letter with a return card to several hundred thousand Wisconsin voters. The letter said that all they had to do to stay on the voting rolls was to simply show up and vote in the next election, but if they wanted to change their address or reconfirm their voter status, they could return the card.
Only a few thousand people returned the card, and now a right wing judge in Wisconsin has ruled that all 200,000+ voters, disproportionately in the Democratic strongholds of Madison and Milwaukee, must be removed from the voting rolls prior to the next election coming up in November. Democrats are appealing, but that will take it to the state Supreme Court which, notoriously, has a 5 to 2 Republican split.
The 1993 "Motor Voter" law explicitly says that voting is a right in America, but neither the courts nor Republicans recognize that. As long as Republicans continue voter suppression as their main way of waging elections, American democracy will continue to deteriorate.
-Thom