Jan. 16, 2020 4:39 pm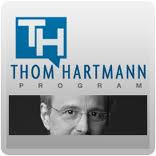 Donald Trump has corrupted pretty much every federal agency, but the one that is most concerning is his corruption of the Department of Justice. Bill Barr, in 1992, ran the cover up of the Iran/Contra treason scandal on behalf of George HW Bush and Ronald Reagan. Now he's running, according to Lev Parnas, multiple coverups for Donald Trump. From every federal agency, to every member of the House and Senate, to the Vice Presidency, Donald Trump has corrupted them all. He's able to do this because in 1976 and 1978 the Supreme Court legalized billionaires and corporations owning politicians, and the Republican Party put out a "for sale" sign.
The big corporations and oligarchs don't just own the politicians now, they own the media outlets, the television stations, the radio stations, the television networks, and a massive number of major Internet sites. One of the biggest oligarchs, Mark Zuckerberg, has directed Facebook to allow Donald Trump's ads filled with naked lies in them to continue without restriction.
At every level our republic has been corrupted by massive amounts of money legalized by the Supreme Court in 1976 in 1978. It gave birth to the Reagan Revolution, it was cemented into law with Citizens United, and if we don't act soon it will destroy this nation.
-Thom