Democracy Itself Is on Trial
Jan. 21, 2020 3:58 pm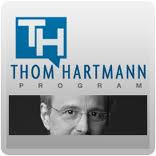 While Donald Trump is on trial in the Senate impeachment hearings, many commentators are pointing out that the Senate is also at trial. Few, however, are pointing out that the fare and future of our country may will also be decided by this trial.
Donald Trump is currently following the same trajectory blazed by autocratic leaders across the world including Victor Orbán in Hungary, Duterte in the Philippines, Putin in Russia, Modi in India, and Bolsonaro in Brazil. Each of those countries have flipped from being democratic republics to authoritarian oligarchies.
If Trump is not convicted in the Senate and his Republican firewall there holds, he will be greatly empowered and will see his "exoneration" (what he will call it, for sure) as a license to practice even more gross corruption and to even more aggressively prosecute and persecute people he sees as political enemies.
If the Senate fails to convict him, it's also possible that will boost his popularity enough that he gets reelected in 2020, and then the real Trump will come out, unrestrained, unrepentant, and committed to increasing his own wealth and power along with that of the toadies who surround him.
Nothing less than the future of our republic is at stake in this Senate trial.
-Thom