Jan. 17, 2020 4:48 pm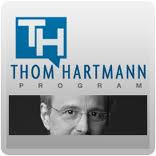 Lev Parnas tells the story of how Donald Trump fired ambassador Marie Yovanovitch at least "four or five times," and that they were afraid that he would "fire her with a tweet." This is not the first time we have heard from White House insiders that the president often gives irrational or stupid orders that his staff then ignores.
Which raises an interesting question: did he announce our withdrawal from Syria and stabbing the Kurds in the back on Twitter because his generals and people in the state department had told him that they wouldn't do it because it was a stupid and destructive idea? And how many other times that Trump has announced things on Twitter are the result of his aides refusing to execute idiotic orders? There might be some fascinating ore for enterprising reporters to mine here...
-Thom