How 4 more years of Trump could send the U.S. down the path toward corrupt oligarchy
Jan. 10, 2020 4:39 pm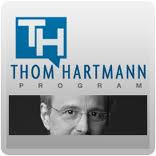 Now that we've entered an election year, there is a lot of speculation about what America could look like if Donald Trump gets another term, by hook or by crook.
As Trump uses a crisis he created in the Middle East to distract us from impeachment, increases his chances of reelection, and boosts the fortunes of his buddies in the Military-Industrial Complex, it's important to understand how other demagogic leaders consolidate their power.
Steve Bannon
has said that Hungary's strongman prime minister Viktor Orbán was "Trump before Trump."
Read more
here
.
-Thom