Will The GOP Hold to the Impeachment Coverup Just Like They Did with Justice Beer Bong?
Jan. 28, 2020 9:52 am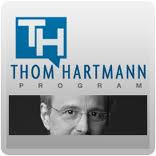 The revelations in John Bolton's book, reported in today's New York Times, bring to mind the previous scandal surrounding a White House cover-up.
When Brett Kavanaugh was nominated, there were hundreds of thousands of pages of White House documents from Kavanaugh's time as an advisor to George W. Bush with regard to torture policies in Iraq and Afghanistan. Trump ordered those documents locked down, and Republicans in the Senate went along with him; those documents were never allowed in the Senate hearings and Kavanaugh thus became a justice of the Supreme Court.
Now we learn that Trump and his White House have known since December 30, when Bolton submitted his book to the White House for vetting before publication, that the White House has known he was going to reveal that as late as August Trump was still trying to withhold aid to Ukraine until they announced that they were looking into Joe and Hunter Biden.
Much like with Justice Beer Bong, the Republicans in the Senate are now as much on trial as is Trump. If they continue to refuse witnesses and documentary evidence, they may well lose in the November elections. If they do allow witnesses and evidence, it could be the end of the Trump presidency. it's getting interesting.
-Thom