Feb. 10, 2020 3:38 pm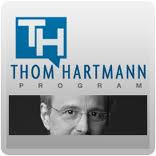 Americans love disruptors, and always have. It's part of our political DNA, stretching all the way back to the American Revolution. Thomas Jefferson ran for president as a disruptor, dedicated to bringing down the conservative regime of John Adams who had already put more than 20 newspaper owners in prison for saying bad things about him. Andrew Jackson ran as a disruptor, promising to close the Second Bank of America and return economic power to average Americans. Abraham Lincoln's disruption, although painful, altered our country forever for the better.
Teddy and Franklin Roosevelt massively disrupted the fabric of America, and Americans loved them for it. Jack Kennedy ran for president as a disruptor, and after he was assassinated his vice president, Lyndon Johnson, lead one of the largest revolutions in American history with the Great Society and the Civil and Voting Rights Acts. Bill Clinton campaigned as a disruptor, although he failed in that; Barack Obama promised disruption - "Change!" - and brought us a historic presidency and the Affordable Care Act.
Donald Trump ran as a disruptor and now sits in the White House. If Democrats want to take the White House back from Trump, they can't do it by being "nice," or promising to "work with Republicans across the aisle." The American people know that things are not right, and they want someone to blow the system up, metaphorically speaking, the way all those presidents just listed have in the past. This election is not about left or right, socialism or capitalism, or any other of the conventional wisdom.
It's about status quo versus disruptors. And a disruptor will win against Trump.
-Thom