COVID-19: First Trump Ignored It, Then He Promoted It As A Hoax, Then He Tried to Cover It Up, and Now It's About To Explode
Mar. 3, 2020 4:58 pm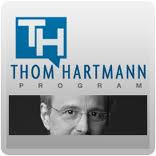 The Trump administration has known for three to four months that the coronavirus was on its way to the United States.
The National Security Council and the Department of Homeland Security each had, when Trump came into office, specific divisions to deal with epidemic diseases like this. Donald Trump closed them both down two years ago and fired all of their employees.
Because Trump has done absolutely nothing about this & knew it was coming, we now have coronavirus all over the United States, almost certainly thousands to tens of thousands of cases, without the ability to easily test for it and with our hospitals and healthcare systems unprepared.
First Trump ignored it, then he tried to cover it up, and now he's trying to behave like he's doing something, but all he really seems to be doing is pushing the Fed to lower interest rates to help rich investors even more. The incompetence of the Trump administration is breathtaking, and has put every American at risk.
-Thom