Mar. 9, 2020 3:18 pm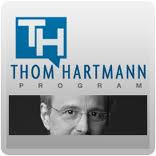 This morning, Trump retweeted a picture of himself playing a violin. Seriously. It's like he's trying to tell us in the most obvious way possible that he doesn't give a damn if America burns to the ground. He also doesn't want people rescued from an infected cruise ship because it he "likes the numbers where they are" and shouldn't go up because of "something that's not our fault."
Trump doesn't give a damn about you and me, and only would if we inherited a fortune and could buy one of his condos. Then we could join Mar-A-Lago and become one of his policy advisors, like the three guys there who are running the VA with absolutely no oversight or way to be held responsible for the outcome. Seriously - there are three guys down there, none of them veterans, running the VA. You can google it. America is on fire and our leader is fiddling. What could possibly go wrong?
-Thom