We need to plan now in case Trump loses in November - but refuses to leave the White House
Mar. 13, 2020 5:34 pm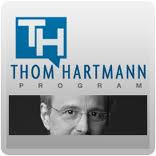 The Constitution provides a couple of mechanisms for Trump to lose the 2020 election-both the popular vote and the Electoral College-and still hold the office of president for a second term.
It's keeping historians and constitutional scholars up at night and, based on offline conversations I've had with D.C. conservatives I know, is something the GOP and partisans within the Trump administration are already discussing.
Bill Maher and I have been repeatedly asking a question on the air that the rest of America's media seemingly thinks is too far out to even consider: What if Trump's lawyer Michael Cohen is right, and after losing the 2020 election Trump refuses to leave office?
On its surface, the question seems silly-nobody who has lost both the popular vote and an uncontested Electoral College vote has ever gone on to become president, right?
Unfortunately, it's wrong. The GOP has done this before, an action that included multiple threats of violence and bloodshed on the floor of Congress, leading Democrats to cave in even though their candidate won the popular vote and had 22 more electoral votes than the Republican (who became president).
Read more
here
.
-Thom