We're All in Mourning For Our Way of Life. How Are You Working Around it?
Mar. 31, 2020 4:09 pm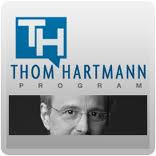 While we're all experiencing shock and anger at how Trump has created a crisis in America by lying and procrastinating and grandstanding, there's a larger emotion that's reaching deep into the lives of many of us: Grief.
We're grieving the loss of normalcy in our country, the failure of national leadership, our access to our kids, grandkids and parents. We're grieving that we'll soon be mourning death and family like thousands of us already are. Many of us are grieving loss of work and income, and the rest of us are grieving their loss.
Yet we're figuring ways through this crisis. With daily long walks and meditation, Youtube exercise videos, long hot baths with a good novel, binge-watching TV, Zoom conferences with Friends, FaceTiming with family and friends, and venting on Twitter.
What are you grieving and how are you coping?
-Thom