Apr. 17, 2020 4:29 pm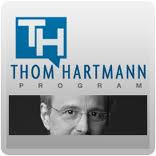 The coronavirus crisis is highlighting how dysfunctional states run by Republicans are. This is a feature of GOP rule, not a bug.
For the past 40-plus years, a group of "conservative" billionaires have been working as hard as they can to reshape our federal government from one that provides education, health care, housing, food and other necessities into one that does nothing more than run the military and fight wars.
It's time to give them what they've worked so hard to get.
Read more
here
.
-Thom