Apr. 19, 2020 3:04 pm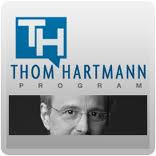 The big question that the media is asking is, "Why?" Why is it that right wing billionaires are funding protests of shelter in place orders in the states? Why is it that Fox News is pushing so hard to reopen the economy? Why are TV doctor pundits on Fox saying that having 2% or 3% of our population die is an acceptable price to pay? Why are these people willing to sacrifice our elders and vulnerable Americans of all ages to get the economy back in shape?
Is it possible that one of the reasons these billionaires are pushing these efforts is because any more stimulus packages will require an increase in taxes on billionaires to pay for them? Could it be that simple and that crass?
-Thom