May. 15, 2020 3:13 pm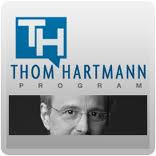 Bill Barr is covering up for Donald Trump.
Trump's first national security adviser, General Michael Flynn, had a phone call with the Russian ambassador to the U.S., Sergey Kislyak, just after President Obama had imposed sanctions on Russia for interfering in the 2016 election on behalf of Trump. Flynn "urged Mr. Kislyak in a phone call not to escalate tensions with a retaliatory move against the United States-perhaps by kicking American diplomats and spies out of Russia." Flynn denied that the call was about sanctions, but it has become pretty clear based on new reports that what took place was "a back-channel discussion with a top Russian official that might lead to the new Trump administration gutting the sanctions its predecessor put in place to punish the Russians."
In any other time, a national security adviser who acted this way would be considered a traitor.
But not in Bill Barr's America.
Read more
here
.
-Thom