Is This How Democracy Dies?
May. 5, 2020 5:22 pm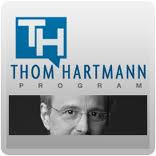 Donald Trump says that if he can't cut the flow of money into the Social Security trust fund, he will not sign any more stimulus packages to help out struggling Americans. He calls it a "payroll tax cut" but it's really a full-blown attack on Social Security itself. The Republican strategy to replace democracy with corporate governance has focused for 40 years on destroying the institutions of American government.
-- They cut funding for the workers at Social Security and Medicare, then highlight how slow these agencies can be to respond to citizen's requests.
-- They cut funding to the IRS so badly that the organization pretty much can no longer audit very wealthy people and is now almost entirely focused on average working people.
-- They cut funding to regulatory agencies and the Environmental Protection Agency so workplaces and residential areas near factories and toxic waste sites are no longer being inspected.
And then, in every case, they say, "Just let big corporations take it over." Let the big banks in New York take over Social Security. Let the big insurance companies take over Medicare and Medicaid. Let billionaires write their own tax returns and tell us how much they owe in taxes. Let chemical companies and pesticide companies tell us which of their products will kill us or cause neurological damage to our children and which ones are safe.
We are in the endgame of the billionaires takeover of the Republican Party and the subsequent destruction of America. As Steve Bannon said, their goal is to "deconstruct the administrative state," and taking down Social Security under the guise of helping the states is perhaps their biggest shot at that.
-Thom