May. 28, 2020 4:09 pm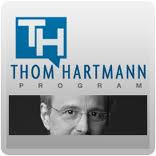 Trump and Republicans don't want mail-in voting this November because it blows up a couple of their most effective voter suppression schemes.
In presidential elections dating back to 2000, there's been noticeable media coverage of long lines in majority-black precincts; commentators sometimes wonder out loud why people would have to
wait in line 8 hours
to vote in, for example, inner city
Ohio
in 2004 or
Milwaukee in the 2020
primaries.
Leading up to Georgia Secretary of State Brian Kemp's contest with Stacey Abrams in 2018, the
Atlanta Constitution-Journal documented
how 8 percent of the state's polling places had been recently closed, hitting rural black areas particularly hard. The
Washington Post chronicled
how broken voting machines - and the long lines they create - were largely confined to downtown Atlanta and black suburbs and rural areas. The effect, of course, is to discourage voters from showing up or staying in line, particularly those people who are paid by the hour and have to take time off work to vote.
Read more
here
.
-Thom