May. 13, 2020 3:51 pm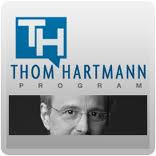 Donald Trump put former Supreme Court rightwing crazy Antonin Scalia's son, Eugene, in charge of the Labor Department. Eugene is a lawyer who has spent much of his life working against labor unions.
Now Scalia's Labor Department is advising the states that if people are unwilling to come back to work because the workplace is not safe from coronavirus, the states should rat them out and pull their unemployment benefits.
The memo from his Labor Department said: "states are strongly encouraged to request employers to provide information when workers refuse to return to their jobs for reasons that do not support their continued eligibility for benefits."
Trump is determined to get the economy open again before the election, even if it kills America's working people. He doesn't care about anybody's life except his own, and never has.
-Thom