Will America Survive Trump's Destruction of our Government?
May. 20, 2020 4:58 pm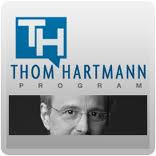 Back in 1971, Louis Powell, in his infamous memo, cited Ralph Nader and Rachel Carson as the villains who had started consumer safety and environmental movements. He warned that the growing call for regulations of the automobile and pesticide industries to protect American citizens from death and poisoning were "an attack on the American free enterprise system."
Yesterday, Donald Trump authorized regulatory agencies to roll things back to where they were on and even before the Nixon administration.
With a big wet kiss to his billionaire funders in the fossil fuel, chemical, and other industries, Trump signed an executive order ordering the heads of every federal agency "to use any and all authority to waive, suspend, and eliminate unnecessary regulations that impede economic recovery."
And, Trump said, he wants these changes to be permanent.
Steve Bannon famously said that one goal of the Trump presidency would be to "deconstruct the administrative state."
No more consumer protections; no more regulation of banksters; no more keeping communities' air and water free of poisons; no more safety rules for toys; no more oversight of slaughterhouses and our food supply.
The media has largely ignored this action, but it may have the most massive impact on the health and safety of Americans, for decades to come, of any executive order in the past 50 years.
We are watching Donald Trump deconstruct, take apart, our federal government. He is ripping America into pieces while, at the same time, he is pitting Americans against each other so severely that there is discussion of a second American Civil War.
The foreign autocrats who have loaned and gifted Trump and Kushner hundreds of millions of dollars over the years must be delighted. Trump is destroying our country more effectively than any of them could ever have dreamed of doing themselves.
-Thom