Does congress have the courage to impeach Trump again?
Jun. 2, 2020 6:00 pm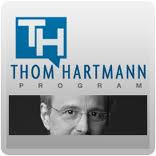 Yesterday, Donald Trump violated the First Amendment "right of the people peaceably to assemble, and to petition the government for a redress of grievances" for a blasphemous photo-op holding a Bible in front of a church.
Today, he is going to a shrine to St. John Paul II, Who repeatedly and explicitly condemned racism, for another photo-op.
Trump is trying to play out Richard Nixon's "law and order" theme from the 1968 election.
In 1968, the media was still largely segregated, as was most of the nation.
"Law and order" were Nixon's code words for white supremacy, but nobody in the mainstream media identified that or called it out at the time; that commentary was largely limited to the black press.
America today is a very different place, a multiracial and far more pluralistic society.
Trump thinks he can pull off Nixon's white supremacist routine and get himself reelected.
He is wrong.
Even white people, who in 1968 were largely blissfully unaware of the consequences of their own white privilege, now realize what's going on.
The big question is what happens when Trump's "law and order" strategy fails.
Will this lead to the emergence of a fully fascist government being led by Trump, Pence and Barr from the White House?
Or will it lead to continued uprisings around the country that eventually lead to positive changes in policing and governance?
In either case, now is the time for the House of Representatives to offer a second Article of Impeachment against Trump for nakedly violating the First Amendment, and for the Republicans in the Senate, who should now see the terrible mistake they made the last time they had this opportunity, to remove him from office before he can do any more damage to our nation.
-Thom