How immunity for cops and Facebook kills Americans
Jun. 3, 2020 8:05 am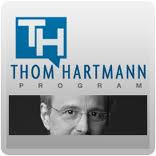 When you tell people they won't be held accountable for their actions, it almost always ends badly. That's what's happened with our police and our social media, two institutional pillars of personal and political society in America today. Removing those dual immunities could dramatically change - for the better - the lives of millions of Americans.
For police, the doctrine of "qualified immunity" first took hold in 1967 in the Supreme Court case Pierson v. Ray, when it was used "to shield white police officers from a lawsuit they faced for enforcing segregation," as the Princetonian editorial board wrote recently.
In Pierson v. Ray, a group of black and white clergymen who supported racial integration sued the police for arresting their members for violating segregation rules and sitting in a "white[s] only" part of a bus station in Jackson, Mississippi, in 1961.
Read more
here
.
-Thom