Jun. 15, 2020 7:48 am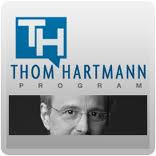 While Steve Mnuchin and Donald Trump are passing out hundreds of billions of dollars to each other and their good buddies while refusing to let the American people know who got what, the coronavirus continues its deadly spread. It's now killing over 1000 Americans a day.
The mainstream news focuses on deaths in nursing homes and among people over 60, but last week a woman in her 20s got a double lung transplant; right now, otherwise healthy people in their 30s, 40s and 50s are in induced comas and living on ventilators in hospitals across the nation. And Trump does nothing.
America has the world's highest rate of infection and death from the coronavirus, and Donald Trump and the Republicans are trying their best to pretend there's nothing going on.
A few months ago, Covid hit New York and overwhelmed that state's hospitals. Today it is hitting at least 18 Red states across the country, and will soon be overwhelming many of their hospitals. Alabama and Arizona seem to be first on the list, but within a few weeks, as we see the result of people getting together on the Memorial Day weekend; our nation is now getting slammed.
Other developed democracies around the world have this disease largely under control, with extensive testing and contact tracing organized and funded by their governments making it possible for people to safely visit friends, family, and engage again in a safe form of somewhat normal life.
Not here. Donald Trump and the Republicans ignored COVID-19 for the first few months, and, as a result, 100,000 people died unnecessarily. Now, because they are continuing to ignore this, that number will probably double in the next few months.
The Covid crisis is proving that the Republican Party's libertarian theology that the "free market" will solve all problems is complete and utter BS. We have government to protect us from harms; if a person's house burns down, we don't wait for the "free market" to magically produce a fire department.
But that's exactly what Trump and right wing strong men like Bolsonaro and Duterte are forcing on their people.
You can't safely shop, go to work, or visit friends and family right now because of Trump's failures. It's that simple.
Right wing policies have supervised the transfer of trillions of dollars in wealth from working class and middle-class people to the very, very wealthy over the last 40 years of Reaganomics. Now, that same philosophy has taken the lives of over 100,000 people, and is disrupting the lives of tens of millions.
This situation is only going to end in disaster for America, particularly given how Trump and Republican governors are forcing people back to work by denying them unemployment benefits, while all across America people are gathering to protest police violence.
In the face of all this, there is no meaningful federal action at all.
Brace yourself: the "first wave" is only now starting to rise and our metaphorical mayor is still insisting there is no shark in those waters.
-Thom