How Do We Pry the Confederate Monuments Out Of Trump's Tiny Hands?
Jul. 1, 2020 5:43 pm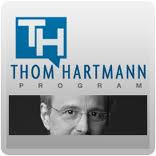 Every time in American history there was the possibility of serious movement forward in civil and human rights, there has been a backlash by white racists resulting in new monuments to the Confederacy.
The Confederacy, of course, was the police state oligarchy that took over the American South in the 1820s and committed treason against the United States of America, killing hundreds of thousands of American soldiers and civilians in the process.
The explosion of monument building coincided with large scale Civil Rights movements around the end of the 19th century, during the rise of the modern Klan in the era around 1920, following the Brown vs Board decision by the Supreme Court, and in response to the Civil Rights movement in the 1960s.
Donald Trump has now appointed a "task force" to preserve these monuments to white supremacy, segregation and treason. Just like in 2016, he is basing his 2020 candidacy on a naked appeal to white racism.
He's now stepped up his white supremacy campaign, saying that he will veto the defense appropriation bill if it contains an amendment that would rename US military bases that memorize Confederate traitors.
Donald Trump is not America's first white supremacist president. Hopefully, he will be our last.
-Thom