Jul. 9, 2020 8:53 am
To keep Americans safe, we have to get billionaires and money out of politics
The New Slave Labor? - Laura Starecheski, Senior radio editor - Reveal from the Center for Investigative Reporting
Some New Climate Models Are Projecting Extreme Warming... Are They Correct? - Dr. Michael Mann, Professor of Meteorology & Director, Earth System Science Center-Penn State University AND recipient of this year's 'Nobel Prize for the Environment', the Tyler Prize for Environmental Achievement / Member-National Academy of Sciences / author of several books including The Madhouse Effect: How Climate Change Denial Is Threatening Our Planet, Destroying Our Politics, and Driving Us Crazy
Blowing the lid off the billionaires' big con - and its deadly link to the coronavirus pandemic

About 75 percent of Americans trusted the federal government to "do what is right" when polled during most of the last years of the Eisenhower administration and early years of Lyndon B. Johnson's presidency.

In 2019, when the Pew Research Center released its most recent poll of public trust in the government, only 17 percent of Americans trusted their government. It's so bad that armed protesters have shown up nationwide to protest the "tyranny" of having to wear masks during a pandemic… and have been cheered on by the president of the United States and Fox News.

This is no accident.

Read more

here

.

-Thom

To Keep Americans Safe, We Have To Get Billionaires and Money Out Of Politics

Jim Jones, who only killed 900+ people, was a piker, perhaps because he just wasn't rich enough to be truly effective. Billionaire Donald Trump has beat him more than 130 times over, with far more to come.

Canada, a country run by competent leaders and actual civil servants at the provincial and federal level, largely has the coronavirus under control and have largely closed their border to Americans.

The Guardian is reporting how Mexican border towns are asking Americans not to come, for fear of further spread of the virus there.

Parts of California are experiencing a surge in coronavirus infections, but can't perform tests on people because they have run out of reagents. Our billionaire-led federal government, of course, has refused to invoke the Defense Production Act to make more reagent and testing kits.

The billionaire running our education department, Betsy DeVos, is trying to force teachers back into the classroom nationwide regardless of their age or health, and regardless of the consequences of school children bringing the coronavirus home with them.

The billionaire Trump chose to run our commerce department, Wilbur Ross, says that the coronavirus spreading in China will be good for the American economy.

Over at popular.info, Judd Legum is reporting that billionaire-led Facebook is spreading far and wide the nonsense story that if you wear masks you could suffer from an oxygen deficiency.

Billionaire Rupert Murdoch's Fox News is relentlessly promoting defiance of reasonable public health measures, leading to an explosion of hospitalizations and deaths in those states were Fox News is popular.

Arizona, where the governor is deeply in the pocket of billionaire interests, has now declared that some people are going to get treatment and others won't, based on a complicated formula about who is most likely to live the most years after they leave the hospital.

Multiple billionaires and their companies, it turns out, have received piles of cash from the monies Congress appropriated to help small businesses and average working people through this economic crisis.

Back in 2000, when George W. Bush lost the election by a half-million votes but the Supreme Court put him in the White House anyway, the media was celebrating the fact that he and Dick Cheney were both oil industry executives. They talked about how a "CEO presidency" would be a good thing for America. It didn't work out that way: instead, they lied us into two wars, gave away trillions of dollars to billionaires, and destroyed our reputation and credibility around the world.

Billionaires and the super rich have spent 40 years, since the beginning of the Reagan Revolution, telling us how wonderful America would be if only rich people ran the show.

That's called oligarchy, not democracy. Now that we have seen their vision put into affect, it's time to reconsider.

Until we get money out of politics and and return competent leadership to all levels of government, Americans will continue to die in numbers even greater than we've seen in all the wars we've fought since 1945.

-Thom

Quote: "I don't want to abolish government. I simply want to reduce it to the size where I can drag it into the bathroom and drown it in the bathtub" by Grover Norquist.

---

---

Thursday on The Thom Hartmann Program, 12-3pm ET

Plus,

Chloë Waterman

, Program Manager -

Friends of the Earth

, will be here to tell us about the 120+ Organizations Target Meatpacking Giant Tyson Foods for Failing to Protect Workers from Covid-19

And, the best of the rest of the news along with your calls right here on...

The Thom Hartmann Program, Occupying The Media 3 hours a day 5 days a week for "we the people"

And don't forget...Democracy is NOT a spectator sport...it begins with you...




Climate Change Heats Up: Can We Survive? (w/ Dr. Michael Mann)




Trump Scams His Own Supporters?




How CAN We Keep America Open? (w/ Remington Gregg)




Trump's Sick Nightmare: COVID-19's Frightening New Symptom...
Become a Thom Supporter
Click the Patreon button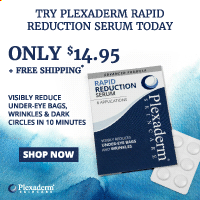 ---

---

Thom Hartmann Radio Program

Live: Mon-Fri
Noon - 3pm Eastern
Live radio | Live TV | Podcast
Syndicated by Pacifica, and simulcast on Free Speech TV Network on Dish Network and DirectTV, and on radio stations, American Forces Radio, and Sirius/XM. Live in the US, Africa, Europe and across North America - more people listen to or watch the TH program than any other progressive talk show in the world.
---

Thom Hartmann Newsletter
Don't miss out again. Receive our daily rundown of news, show highlights and random musings.
© 2020 Mythical Intelligence, inc.
Drupal site designed and developed by
HollyIT