Everything Trump Touches Dies - Including Trade & Bringing Jobs Home
Aug. 7, 2020 2:34 pm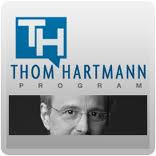 This just in from Lori Wallach, Director Public Citizen's Global Trade Watch - In his speech now underway at Whirlpool in Ohio, Trump claimed to have met all of his trade promises from 2016. NOT!
- Trump did not stop U.S. job outsourcing: The U.S. Department of Labor has certified more than 175,000 Americans as losing jobs to trade during the Trump administration's first years. And Trump's notion that the new NAFTA will restore hundreds of thousands of manufacturing jobs have proved baseless as U.S. auto firms announced plans to increase production in Mexico from Ford's Mustang electric SUV to GM closing U.S. plants and moving popular vehicle lines to Mexico.
- Trump did not eliminate the trade deficit, its higher than when Obama left office: Instead, Trump's trade deficit is higher than when Obama left office in 2016. Based on Census Bureau data released yesterday, we know the U.S. trade deficit in the first half of Trump's fourth year in office remains 6.5% higher than in the same period in Obama's last year, despite a 15% overall fall-off in trade flows related to the global pandemic. Even with trade flows dropping the past six months, the NAFTA trade deficit jumped 88% under Trump.
- Trump talk, not action on Buy American: Trump has not used authority he has to end massive Buy American waivers for companies and products from 60 other countries. These waivers, which apply to countries with which the United States has trade agreements and trade preference programs, require U.S. government agencies to waive Buy American preferences for all but the lowest-value government contracts. Effectively, these rules offshore our tax dollars rather than investing them to create jobs and innovation at home. Every president has statutory authority to unilaterally end these waivers.
- Trump did not hit China as a currency manipulator: In 2016, Trump repeatedly pledged that on his first-day in office he would declare China a currency manipulator. Instead every six months since then, his administration has made an affirmative decision not to do so.
-Thom