Aug. 19, 2020 2:57 pm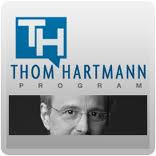 Next week, the Republican Party is holding their convention to crown Donald Trump as their candidate for a second term in office.
They've invited a few people who are noted mostly for their threats of violence or extreme bad manners, including the two multimillionaires who pointed guns at Black Lives Matter protesters in front of their St. Louis mansion and the smirking MAGA kid who stared down a Native American elder.
Will they include Jacob Holtzlander, who shouted Trump's name over and over again while he attacked and beat a cab driver in Grand Rapids, Michigan because the driver was an immigrant from East Africa?
Will they invite Dusty Paul Lacombe, who assaulted a Black man at a convenience store in San Antonio while proclaiming Trump's name?
Will they invite Robin Rhodes, who, while shouting "Trump will get rid of all of you!" physically and verbally assaulted a female Delta Airlines employee at JFK international airport because she was wearing a Muslim hijab?
Will they invite Miami's Gerald Wallace, who, after Trump the previous day had lied at a rally in Florida that Muslim refugees had launched a terrorist attack in Sweden, phoned a mosque in Miami Gardens and threatened to "shoot all y'all"?
How about Brandon Davis of North Carolina, who ran two gay men riding bicycles off the road in Key West shouting, "You live in Trump country now!"?
Or Anthony Scott Lloyd who was convicted of threatening to kill Maxine Waters? He told her, "If you continue to make threats towards the president, you're going to wind up dead, Maxine. Cause we'll kill you."
Or Nicholas Bukoski of Maryland who was convicted of threatening to kill Bernie Sanders and Kamala Harris, saying, "You won't want to be caught off guard when I use my second amendment protected firearms to rid the world of you"?
How about Florida's Cesar Sayoc who was convicted of mailing 15 deadly bombs to Democrats across the country while living in a van covered with pro-Trump stickers and newspaper clippings?
Or Tampa's Bruce Alexander, who groped a woman on a flight to Albuquerque and then told federal authorities when he was arrested, "The President of the United States says it's OK to grab women by their private parts"?
Will the Republicans put Brooklyn's Michael Brogan on TV, the guy who told a United States senators office, "I'm going to put a bullet in ya... You and your constant lambasting of President Trump"?
Or David Boileau of Holiday Florida who was arrested for burglarizing the home of Iraqi immigrants, and then told Police that if he hadn't succeeded in driving them out of the community, "Trump will handle it"?
One of the hallmarks of the rise of a fascist politician, all around the world and throughout history, is violence. Fascist politicians use violent rhetoric, violent metaphors, and openly encourage, or at least condone and accept violence on the part of their followers.
Never in the history of the United States has there been widespread violence perpetrated by the followers of a president - until now.
ABC News has now documented more than 50 cases of explicit threats and violence not just committed by Trump followers, but all of them Trump followers who explicitly said that they were committing the violence in Trump's name because they believed he wanted them to.
It'll be interesting to see how many more of these people show up at the Republican convention next week.
-Thom