Trump and the Republicans are Willing to Damage America to Hang Onto Power - What Will Happen in November?
Aug. 3, 2020 3:23 pm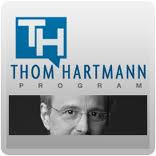 Donald Trump just tweeted his outrage that the State of Nevada is going to make it easy for all their registered citizens to vote by mail.
He knows, as Republicans have known for 40 years since Americans first started rejecting Reaganomics in widespread numbers, that when everybody can vote in America, Republicans lose elections.
Because Republicans can't win when elections are fair, they cheat. In Michigan, North Carolina and Wisconsin, for example, the majority of those states' voters cast their ballots for Democrats, so each one of those states got a Democratic governor. But in each of those states, Republicans still control the legislatures because they gerrymandered the states so heavily that Republican politicians could pick their voters, rather than having the voters pick the politicians.
In the 1980 election Paul Weyrich, cofounder of the Heritage Foundation, was working on the Reagan campaign and said, "I don't want everybody to vote. ... Our leverage in the elections quite candidly goes up as the voting populace goes down."
That became the mantra of the Republican Party for the next 40 years.
They started out with ID laws that would make it hard for students, older people and low income people who live in cities and don't own cars to vote. Then, in the late '90s, they started aggressively purging the names of Black, Asian and Hispanic voters from the voting rolls. Then, when John Roberts and the Supreme Court gutted the voting rights act in 2013, they started shutting down polling locations in minority neighborhoods.
Now they have gone to war against mail-in voting. Even though about a quarter of all Americans voted by mail in the last election, and five states have voted entirely by mail in some cases for over 20 years, Republicans are telling us today that voting by mail is suddenly now dangerous.
"Nevada's clubhouse governor made it impossible for Republicans to win the state," Trump tweeted when Nevada's legislature passed a law to send a mail-in ballot to every registered voter in the state.
Now that his $2 million donor, Louis DeJoy, has taken over the Post Office and slowed down mail delivery, Trump bragged in his tweet, "Post Office could never handle the Traffic of Mail-In Votes [in Nevada]..."
Then, Rona Romney McDaniel, who runs the RNC, tweeted: "@realDonaldTrump's supporters are out in force today protesting Nevada Dems' attempts to ram through mass mail-in voting & ballot harvesting. Dems want to use the pandemic to destroy election integrity."
The institutions of a republic's governance and elections only work if people trust them. Republicans are actively and aggressively trying to destroy that trust.
Republicans are so desperate to hang onto power, and their billionaire backers are so nervous that Democrats might get elected and raise their taxes, that they've collectively resorted to explicitly damaging our democracy.
The damage Trump, McDaniel and rightwing media are doing to our republic and its democratic institutions will last far beyond this election.
The best way we can minimize that damage is to turn out this November, and in the weeks before via mail-in voting, in absolutely overwhelming numbers. Double check your voter registration!
-Thom