"GameStop" & Donald Trump Are the Same - Both Hijacked a Rigged Game
Jan. 29, 2021 4:06 pm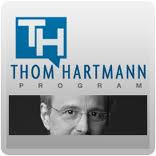 Is America Up to the Task of Reforming Both the GOP and the Options Markets?
GameStop and Donald Trump are the same thing.
In both cases, outsiders saw a decaying, billionaire-run and corrupt insider-only system, figured out how it worked, and used that system's own corruption against it.
In the case of GameStop, it was the Robinhood app's relatively small technological innovation, or at least a business innovation, making it easy for average middle-class people to day-trade in the options market with virtually no fees and a friendly interface.
These "average person" outsiders on Reddit discovered that the stock options betting market had been cornered and rigged by a few dozen billionaires and their hedge funds, so they used Robinhood to place massive option bets against the billionaires, swinging the market itself.
Options trading started out as an important part of our economy, particularly for farmers, railroads and food processors. Farmers would sell an option to buy crops they'd just planted in the hopes of predictably getting a decent price for their work when their crops came in in the fall. Such commodity trades let railroads anticipate load and guaranteed food processors the time and price of the raw materials.
That kind of commodity option trading is still done in a few markets, like airlines buying jet fuel before it's even produced, but these days most of the options market (which has expanded from commodities to stocks) is just rich guys gambling.
The hedge fund billionaires' corner of the options market playground doesn't "lubricate the wheels of commerce" or do much of anything else useful in the real world, rarely adding actual value to anything in the economy, all while skimming billions into their own pockets.
The outsiders said, "Screw that!" and marched in and took over their own little corner of the stock options market, hugely upsetting the billionaires' poker game.
Donald Trump essentially did the same thing with the Republican party.
The post-Eisenhower GOP was rotten to its core and mostly an insider's game run of, by and for the billionaire class and the corporations that made them rich.

But being a political party that's principal devotion was to rich people and giant corporations was never a winning proposition; the innovation Richard Nixon brought in 1968 with his "Southern Strategy" was to bring white racists into the party by the tens of millions.

Reagan doubled down on that with his dog-whistle "welfare queen" speeches, and brought in the homophobes and anti-gay bigots by refusing for a full eight years to even say the word AIDS out loud, much less do anything about an exploding national health crisis epidemic.

Meanwhile, Reagan's liaison to the evangelical community, his VP's son George W. Bush, help wealthy televangelists swing conservative Protestants from being majority pro-choice in 1980 to majority antiabortion by 1984, and from politically neutral to identifying with the Republican Party.

During the Clinton years of the 1990s the GOP built strong bonds to the gun manufacturing industry through their front group, the NRA, bringing millions of formerly marginalized "gun nuts" into the party. Roger Ailes and his new, billionaire-funded Fox "News," helped them rebrand themselves as the party of rural America, and they picked up NASCAR and the Confederate flag as totems.

Even though the Republican Party consistently took the side of the billionaires, destroying labor unions, gutting workplace safety and killing off environmental protections, they successfully sold themselves as the party of America's blue-collar workers abandoned by Bill Clinton's "new economy" Democrats.

It was a particularly good strategy to get control the US Senate, because it doesn't take a lot of money or effort to influence just one or 2 million people, and each low-population state they could culturally and politically swing from Democratic to Republican meant two more 6-year-term senators. Low cost, high return.

And when you control the Senate, you control the judiciary, which let them seize another entire branch of government.

But the party was still, essentially, a scam. It had no core values other than supporting the interests of big business and the billionaire class, and even all the antiabortion fanatics, white supremacist gun nuts, and racists and misogynists weren't enough to win national elections.

No Republican president has won his initial election with a majority of the national vote since 1988.

Into this vacuum stepped Donald Trump, bringing actual policy positions to a party that had previously depended on bigotry and regional identification.

Trump said he was going to bring back the 60,000+ factories that Reagan, Bush, Clinton, et al had let the billionaires ship overseas.

He promised to give everybody in America health insurance, and do it cheaper than did Obamacare.

He assured Americans that he was going to "sock it" to the rich by raising their taxes; "It's going to cost me a fortune," he proclaimed.

These were all progressive policy positions that, since the Clinton years, had been marginalized within the Democratic Party. Trump essentially ran on Bernie Sanders' (or FDR's) platform, or at least a noticeable piece of it.

Trump saw a rigged game - something he knew well from his time in the real estate game - and stepped in and took it over, just like Reddit's trading outsiders stepped into and rattled the stock options market.

Both the GOP and America's options markets desperately need reform; both are corrupt, billionaire-run insider games. Hopefully America is up to the task.

-Thom

Originally posted at thomhartmann.medium.com.