Jan. 8, 2021 8:49 am
The Right Wing Traitors Are Not Done. America Needs to Be Prepared for 1/20 and What Role Trump Will Play...
Tyrants Often Turn On Their Own People: It's Time to Remove Trump From Office...
Will Trump and His Enablers Be Held Accountable?
Tyrants often turn on their own people: it's time to remove Trump from office

Tyrants very rarely leave power voluntarily. In almost every case they've committed so many crimes in the process of acquiring and holding power, and exploiting that power to enrich themselves, their friends and allies, that they know if they step down they will be facing, at the very least, a long stretch in prison.

This is why it's so vital that Donald Trump be removed from power immediately. Be it through the 25th Amendment or immediate articles of impeachment and a vote in the Senate, it must be done.

Read more

here

.

-Thom

---

"All persons born or naturalized in the United States, and subject to the jurisdiction thereof, are citizens of the United States and of the State wherein they reside. No State shall make or enforce any law which shall abridge the privileges or immunities of citizens of the United States; nor shall any State deprive any person of life, liberty, or property, without due process of law; nor deny to any person within its jurisdiction the equal protection of the laws."

"No person shall be a Senator or Representative in Congress, or elector of President and Vice-President, or hold any office, civil or military, under the United States, or under any State, who, having previously taken an oath, as a member of Congress, or as an officer of the United States, or as a member of any State legislature, or as an executive or judicial officer of any State, to support the Constitution of the United States, shall have engaged in insurrection or rebellion against the same, or given aid or comfort to the enemies thereof. But Congress may by a vote of two-thirds of each House, remove such disability."

---

Friday on The Thom Hartmann Program, 12-3pm ET

Congressman

Ro Khanna

(D-CA, 17th District / Vice Chair-Congressional Progressive Caucus) will be here to talk issues of the day and take your calls.

Plus, has there been any progress on impeachment or 25th amendment?

And, it's anything goes Friday. What's on your mind?

And, the best of the rest of the news along with your calls right here on...

The Thom Hartmann Program, Occupying The Media 3 hours a day 5 days a week for "we the people"

And don't forget...Democracy is NOT a spectator sport...it begins with you...




Will GOP Completely Gut Social Security?




Could Classified Laws End Democracy?




Trump's Supporters Storm Senate




Prosecute & Humiliate Trump To Save Democracy
Become a Thom Supporter
Click the Patreon button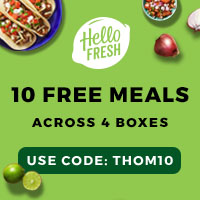 ---

---

Thom Hartmann Radio Program

Live: Mon-Fri
Noon - 3pm Eastern
Live radio | Live TV | Podcast
Syndicated by Pacifica, and simulcast on Free Speech TV Network on Dish Network and DirectTV, and on radio stations, American Forces Radio, and Sirius/XM. Live in the US, Africa, Europe and across North America - more people listen to or watch the TH program than any other progressive talk show in the world.
---

Thom Hartmann Newsletter
Don't miss out again. Receive our daily rundown of news, show highlights and random musings.
© 2021 Mythical Intelligence, inc.
Drupal site designed and developed by
HollyIT