Dec. 7, 2021 8:20 am
Democrats Must To Reclaim Their Brand as the "Freedom Party"
The Future of Omicron & America - Dr. Eric Feigl-Ding, Epidemiologist & Health Economist / Adjunct Senior Fellow - Federation of American Scientists
Is CA the Model for Single Pay for All of America? - Erika Feresten, MA, PCC-Director, Health Care for All - Los Angeles Chapter TEAM (HCA-LA)
Why Is Biden Getting More Negative Coverage Than Trump?
Trump's Pentagon Lied and People Died
Crazy Alert! The Anti-vaxx Chronicles...You Won't Believe THIS!
Democrats Must Reclaim Their Brand as the "Freedom Party"

For Americans, freedom is not only a sacred right and duty, but it's also the ultimate political marketing tool…and it's past time for Democrats to take it back and claim it as their own.

There was a time when Democrats called their party "the

Party of Freedom

."

Largely because of the horrors of the Republican Great Depression, Americans realized that, as President Franklin D. Roosevelt said

in his 1944 State of the Union address

, "Necessitous men are not free men."

You can't disentangle economics from liberty.

Read more at

HartmannReport.com

.

-Thom

Sunday Excerpt: "The Hidden History of Guns and the 2nd Amendment"

In it's corrupt Heller decision, SCOTUS decided for the first time in American history that every citizen has a personal right to own a gun: a decision that helped the Michigan shooter get a gun...

Read more at

HartmannReport.com

.

-Thom

Saturday Report 12/4/21

— Get ready for a show worthy of the Watergate hearings, if the January 6th Treason House Select Committee's Vice Chair Liz Cheney's tease is credible.

— Florida's Governor Ron DeSantis is moving toward

creating his own private praetorian guard

.

— Former self-confessed traitor and felon Michael Flynn is leading a new charge in America, taking the

gospel of authoritarianism and theocracy on a road show to white evangelical churches across America

.

— Books and classes teaching the history of the Civil Rights movement in America, as well as any discussion of HIV/AIDS, gay marriage, and LGBTQ rights, will probably have vanished from Texas schools by next week.

— Does Trump get excited about the possibility of killing people?

— Missouri Republican Governor Mike Parsons ordered his health department to conduct a solid, scientific study to determine if mask-wearing was actually an effective method to mitigate the spread of Covid. It was, so he deep-sixed the study.

— Conservatives on the Supreme Court appear to be laying the ground to

wholesale strip Americans of rights

if or when we get an authoritarian president.

— Apparently a family in Michigan took Rep. Madison Cawthorn's (R-NC) advice to heart:

their child murdered 4 of his schoolmates

this week with a semiautomatic weapon of war.

— Crazy Alert! Is Biden responsible for the Santa Shortage?

— In Good News: A top deputy to Robert Mueller noted in his book that the investigators had memorialized the things they found and conclusions they came to about Trump and his involvement with Russian oligarchs and organized crime in a special "

alternative Mueller Report

."

— In More Good News: Nevada plans to put a $55/month surcharge on the health insurance premiums of

state employees who refuse to get vaccinated

.

Read more at

HartmannReport.com

.

-Thom

Tuesday on The Thom Hartmann Program, 12-3pm ET

We'll have the latest news and information...everything you need to know to win the water cooler wars...

And, the best of the rest of the news along with your calls right here on...

The Thom Hartmann Program, Occupying The Media 3 hours a day 5 days a week for "we the people"

And don't forget...Democracy is NOT a spectator sport...it begins with you...




Will the Omicron Quarantine You For Christmas? (w/ Dr. Eric Feigl-Ding)




Democrats Must Prove They Are The Party of Freedom




Proof The GOP Is Morally Bankrupt!




War on Christmas Causing North Pole Labor Shortage?




Don't Fall For Fake Stem Cell COVID Cure
Become a Thom Supporter
Click the Patreon button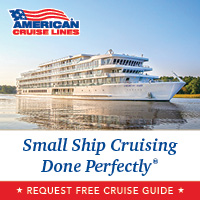 ---

---

Thom Hartmann Radio Program

Live: Mon-Fri
Noon - 3pm Eastern
Live radio | Live TV | Podcast
Syndicated by Pacifica, and simulcast on Free Speech TV Network on Dish Network and DirectTV, and on radio stations, American Forces Radio, and Sirius/XM. Live in the US, Africa, Europe and across North America - more people listen to or watch the TH program than any other progressive talk show in the world.
---

Thom Hartmann Newsletter
Don't miss out again. Receive our daily rundown of news, show highlights and random musings.
© 2023 Mythical Intelligence, inc.
Drupal site designed and developed by
HollyIT