Dec. 21, 2021 8:21 am
The "In Emergency, Break Glass" Moment For Democracy Is Here
Historically Large Win': Chile Votes for Socialism over Fascism - Guillaume Long PhD, Policy Analyst - Center for Economic Policy and Research (CEPR) / Formerly, Minister of Foreign Affairs of Ecuador (in the government of Rafael Correa)
Orwellian: The Office Of Enforcing the "Big Lie" Is here...
What Can Be Done About Build Back Better? There are options!!
What Will Be the Impact of Omicron Now Over the Next Few months & Pfizer Saying Covid Will Continue To Be a Pandemic Until 2024? Also Banks Are Cutting the GDP Forecast Because the Build Back Better is Going Down.... - Economist Dr. Richard Wolff, Democracy At Work / Author of numerous books - his latest is The Sickness is the System (now also available as an e-book)
Does Manchin Really Think That Parents Use Child Tax Credit Money On Drugs?
The "In Emergency, Break Glass" Moment For Democracy Is Here

There is a "potential power," a tightly coiled force quietly waiting for a real emergency, buried deep in our Constitution for 232 years. It's time to unleash it.

The Founders of this nation, and the Framers who wrote our Constitution, created (as Ben Franklin famously said) a constitutional republic: a government "deriving its just powers from the consent of the governed" through citizens' (then white men) right to vote.

They referred to this as "republicanism" because it was based on the Greek and Roman republics (then thousands of years in the past but still remembered and idealized), and when put into law they called it "a Republican Form of Government."

Today that form of government in crisis in America, as that core right to vote that defines republicanism is under attack by Republican legislators in red states across our nation.

Read more at

HartmannReport.com

.

-Thom

Sunday Book Excerpt: ADHD - A Hunter in a Farmer's World

Two excerpts from a book that changed the worlds of education, psychiatry and psychology by suggesting that neurological differences are not necessarily mental diseases and can actually be assets.

Hunters and Farmers Twenty Years Later

There must be no barriers to freedom of inquiry. There is no place for dogma in science. The scientist is free, and must be free to ask any question, to doubt any assertion, to seek for any evidence, to correct any errors.
—J. Robert Oppenheimer (Life, October 10, 1949)

This book was first published in 1993 and was updated in the decade and a half thereafter. The new 2019 edition includes several new chapters, as well as a few broad updates, but by and large, my original hypothesis still stands and, if anything, has been solidified and reinforced by the passage of time and discovery of new science, particularly in the field of genetics.

Read more at HartmannReport.com.

-Thom

Saturday Report 12/18/21 "Ode to Sean Hannity"

The Best of the Rest of the News.

— One chapter heading for the

report from the House Select Committee on Covid issued yesterday

is: "The Trump Administration's Persistent Political Interference in the Pandemic Response Contributed to One of the Worst Failures of Leadership in American History."

— Wednesday saw the last checks from the

expanded child tax credit

.

— Which raises the question: why are Manchin and Sinema so committed to breaking with their own party and stabbing the American people in the back?

—

Last Thursday I proposed

Democrats in Congress should openly defy the Supreme Court and pass legislation that blows up the

Citizens United

decision, including language forbidding the Court from ruling against them.

— At the same time Fox "News" personalities Laura Ingraham, Sean Hannity, and Brian Kilmeade were downplaying the violence at the Capitol on January 6th and suggesting on the air that "antifa" was sprinkled through the crowd stirring things up, they were

frantically texting Mark Meadows

to tell his boss, Donald Trump, to call off his mob before more people died.

— Crazy Alert! While one of Elon Musk's companies is working on a way to rebuild the spinal cord connections to the brain for paralyzed people, Steve Bannon sees a plot to "chip" us just in time for the 2022 elections.

— In (Maybe) Good News: New York's Attorney General Tish James says she's "

tired of prayers

" and is going to do something about guns.

— More Good News: The FDA has ruled that pharmaceuticals that can safely and reliably induce an abortion at home up to 10 weeks into a pregnancy

can be sold online and delivered in the mail

.

Read more at

HartmannReport.com

.

-Thom

Tuesday on The Thom Hartmann Program, 12-3pm ET

***Happy Winter Solstice***

We'll have the latest news and information...everything you need to know to win the water cooler wars...

And, the best of the rest of the news along with your calls right here on...

The Thom Hartmann Program, Occupying The Media 3 hours a day 5 days a week for "we the people"

And don't forget...Democracy is NOT a spectator sport...it begins with you...




"In Emergency, Break Glass" Moment For Democracy Is Here




Are You Taking Risk To Feel Alive?




Will Angry Progressives Push Democratic Leadership To Act?
Become a Thom Supporter
Click the Patreon button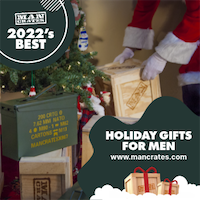 ---

---

Thom Hartmann Radio Program

Live: Mon-Fri
Noon - 3pm Eastern
Live radio | Live TV | Podcast
Syndicated by Pacifica, and simulcast on Free Speech TV Network on Dish Network and DirectTV, and on radio stations, American Forces Radio, and Sirius/XM. Live in the US, Africa, Europe and across North America - more people listen to or watch the TH program than any other progressive talk show in the world.
---

Thom Hartmann Newsletter
Don't miss out again. Receive our daily rundown of news, show highlights and random musings.
© 2022 Mythical Intelligence, inc.
Drupal site designed and developed by
HollyIT