Sep. 7, 2022 8:54 am
Will America See a 2nd Major Renewal of the Middle Class?
When Is the last Time You've heard a Democratic Prez Sound Like This?
This Special Master Opinion Is So Bad - It's Hard to Know Where to Begin
On Today's Phrase -- Narcissistic Collapse - Dr. Bandy Lee, Medical doctor / Forensic psychiatrist & violence expert / President-World Mental Health Coalition / Editor of the book, The Dangerous Case of Donald Trump and, most recently, author - Profile of a Nation: Trump's Mind, America's Soul
Is Something Called "Narcissistic Collapse" Coming To America?
Who Is the New UK PM Liz Truss? - Victoria Jones, Chief Washington Analyst-The DC Radio Company
Crazy Alert! GOP Rep. Tom Emmer: Giving women rights is like 'Chinese genocide'
Geeky Science! Bowel Cancer Linked to Uber-Processed Food
Will America See a 2nd Major Renewal of the Middle Class?

Like in 1933, a Democratic President is calling out fatcats and fascists in the GOP while uniting Americans in a great project to rebuild our nation...

It's easy to get lost in despair and outrage over the state of affairs in America. Women and queer people are being forced back into the kitchen and closet, climate change is killing scores of Americans every week, our schools and public areas are under constant assault by armed Republican gangs and GOP-sanctioned mass shooters. Over the past decade more than a million American lives have been lost to "deaths of despair" as a result of our 40-year experiment with Reagan's

neoliberalism

.

And it's not just domestic bad news coming out of the GOP's open opposition to democracy. After Trump betrayed Ukraine, Russia attacked them; China is openly threatening a similar sort of war against Taiwan. There's lots to be concerned about.

Nonetheless, I'm hopeful right now. I believe we're on the cusp of a new "great turning" of American history, a replay of the crisis into which President Franklin D. Roosevelt stepped four generations ago, while revisiting many of the same solutions. And, ironically, it's all coming about for for many of the same reasons.

Read more at

HartmannReport.com

.

-Thom

Unequal Influence: There Are Politicians Who Work on Behalf of Corporations and Those Who Work on Behalf of Humans

The people have got to know if their president is a crook," U.S. President Richard Nixon told a national television audience on November 11, 1973, when asked at a press conference if donations from the dairy industry had caused him to reverse his position on dairy price supports. He added, "Well, I am not a crook."

A bit over two years earlier, however, Nixon had a meeting at the White House with representatives of the dairy industry, who had apparently just given him a $2 million campaign pledge. With the tape running on March 23, 1971, Nixon said, "Uh, I know…that, uh, you are a group that are politically very conscious…And you're willing to do something about it. And, I must say a lot of businessmen and others…don't do anything about it. And you do, and I appreciate that. And I don't have to spell it out."

Read more at

HartmannReport.com

.

-Thom

Saturday Report 9/3/22 - Is the new coarseness and brutality in American politics the result of Trump or social media? Or both?

The Best of the Rest of the News.

—

The MAGAts are squealing

, even though most didn't hear Biden's speech because

none

of America's major TV networks chose to carry it.

— What did Trump steal, and who did he give it to?

— Is the new

coarseness and brutality

in American politics the result of Trump or social media? Or both?

— You could soon

lose your right to government benefits

, if rightwingers on the Supreme Court go the way observers fear.

— The case of

Ginny Thomas' efforts to overthrow our democracy

got even more alarming this week.

— The

destruction of the Amazon

is reaching crisis proportions as Brazilian President Jail Bolsonaro has largely refused to enforce laws against illegal logging..

—

Geeky Science: Ultra-processed foods

, which make up 57% of the American diet right now, are

positively tied to bowel cancer

.

Read more at

HartmannReport.com

.

-Thom

Is Something Called "Narcissistic Collapse" Coming To America?

Trump is a classic extroverted, grandiose narcissist of such severity that numerous professionals in the psychology field have pointed out how he could easily be diagnosed as suffering severe Narcissistic Personality Disorder (NPD).

Narcissists of this type are often at the top of their fields, driven to over-achievement by a deep underlying sense of inferiority and shame. In Trump's case, this probably came from his having a criminal psychopath as a father and a mother who so disliked him that she sent him off to military school at a young age and went, alone, to Scotland during the summers when he was home from school in New York.

Read more at

HartmannReport.com

.

-Thom

Wednesday on The Thom Hartmann Program, 12-3pm ET

And, the best of the rest of the news along with your calls right here on...

The Thom Hartmann Program, Occupying The Media 3 hours a day 5 days a week for "we the people"

And don't forget...Democracy is NOT a spectator sport...it begins with you...




Trump's Special Master Changes Everything




Can Trump's Narcissistic Collapse Start Civil War Featuring Dr. Bandy Lee




Did Biden Accomplish One of the Largest Economic Recovers Ever?




Will Trump Get People Killed No Matter What Happens Next?




Trump Could Pay Ultimate Price For Espionage?
Become a Thom Supporter
Click the Patreon button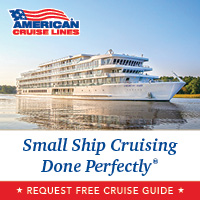 ---

---

Thom Hartmann Radio Program

Live: Mon-Fri
Noon - 3pm Eastern
Live radio | Live TV | Podcast
Syndicated by Pacifica, and simulcast on Free Speech TV Network on Dish Network and DirectTV, and on radio stations, American Forces Radio, and Sirius/XM. Live in the US, Africa, Europe and across North America - more people listen to or watch the TH program than any other progressive talk show in the world.
---

Thom Hartmann Newsletter
Don't miss out again. Receive our daily rundown of news, show highlights and random musings.
© 2023 Mythical Intelligence, inc.
Drupal site designed and developed by
HollyIT