Oct. 4, 2022 6:22 am
Why Babcock Ranch Fared Hurricane Ian & Others Didn't
Why Did DeSantis Wait to Respond?
How Far Does SCOTUS Go Before Congress Begins to Regulate Them?
Trump & Those Around Him - The Criminal Mindset? Pee Tape? - Michael Cohen, principle of Crisis-X (crisis management company) / previously, served as personal attorney to former president Donald. J. Trump / formerly Executive VP-Trump Organization & Special Counsel to Donald J. Trump / Author-Disloyal: A Memoir / Host-Mea Culpa With Michael Cohen
How OPEC Is Going to Manipulate the Midterms
Is Truss Backing Down or Waiting....
The Carlson-Kremlin Feedback- Conspiracy Loop Exposed
Geeky Science! Can A Hug Save You From a Heart Attack?
Why Babcock Ranch Survived Hurricane Ian but Others Florida Cities Didn't

The Babcock Ranch community near Ft Meyers shows building a resilient and low-carbon America will save both money and lives. We need to start now. The media is all over the story that Governor DeSantis was notified that the danger threshold for evacuation was hit on Sunday, but he waited until Tuesday to order one (leaving a trail of dead bodies in his wake).

But there's another story out of Florida — a good news story — that's not getting anything close to the coverage it deserves.

Just 12 miles northeast of Fort Meyers — a community devastated by the hurricane with total loss of power, water, and massive loss of life — another community not only came through the hurricane just fine but never even lost power.

If you've been watching the coverage, you know by now that much of the loss of life in Florida was in Lee County. What you may not know is that the Babcock Ranch community — a small town, really, partly in Lee County — not only suffered only minimal damage but is now a refuge for people displaced by the storm.

Read more at

HartmannReport.com

.

-Thom

If We End Corporate Personhood We Can Define the Terms of a New Economy

Although the increasingly unrestrained marketplace that Teddy Roosevelt and Louis Brandeis warn of makes it hard for many companies to emphasize community values, some still do. Others are recognizing the need to respond to human demands for a cleaner, safer, less toxic world.

Additionally, many people are fortunate enough to work in an industry they love, and the love of railroads or automobiles or flying or medicine has motivated the start-up and the ongoing operation of many of what are now the world's best companies.

In my experience in business, it's the people who care about their industry or area of expertise who are the most likely to be successful.

Read more at

HartmannReport.com

.

-Thom

Saturday Report - Just Like With Guns, the Right-Wingers Don't Want to talk Climate Change During a Crisis...

The Best of the Rest of the News.

—

DeSantis

, after rejecting "socialism" to help out Hurricane Sandy victims in 2013, is suddenly a socialist.

— Is

Putin

trying to start WWIII or is this all just an elaborate strategy to "declare victory and go home"?

— Meanwhile, Mitch McConnell's favorite Russian oligarch/criminal

Oleg Deripaska

— who helped him get re-elected in 2020 — was just indicted by the Department of Justice.

— I'm the first to admit this may be a loony conspiracy theory, but I'm wondering if Jerome Powell and the Oil Companies are both working to kneecap the economy just in time for the November 8th election?

— Our federal judiciary is now at "

peak corruption

" and we can thank Trump and McConnell for most of it.

— In an extraordinary show of bad faith and corruption, the three Republican members of the

Federal Election Commission

have spent the past 5 years blocking

any

serious investigations of Republican and Trump criminality.

— Yes,

Trump

was just as childish and emotionally dysfunctional as we all thought.

—

Geeky Science

: Can cardamom save your life?

—

Crazy Alert!

Fox "News" channel tells us that, just like with guns, the time after a disaster should not entertain discussions of actual science and solutions.

Read more at

HartmannReport.com

.

-Thom

Tuesday on The Thom Hartmann Program, 12-3pm ET

Greg Palast

, Investigative Reporter / Author of several books including

The Best Democracy Money Can Buy

/ Filmmaker - his latest, "Vigilante: Georgia's Vote Suppression Hitman", produced by Martin Sheen which debuting this week, will be here to talk about the film

And, the best of the rest of the news along with your calls right here on...

The Thom Hartmann Program, Occupying The Media 3 hours a day 5 days a week for "we the people"

And don't forget...Democracy is NOT a spectator sport...it begins with you...




Why This Florida Community Survived Hurricane Ian




Was Trump Just Petty Criminal Playing Mob Boss? Featuring Michael Cohen




Kathy Lost a Family Member To For Profit Healthcare




Why Isn't Trump's Biggest Crime Being Reported?




Text Messages Prove Jan 6 Mob Wanted To Kill Democratic Party Leaders
Become a Thom Supporter
Click the Patreon button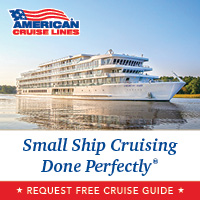 ---

---

Thom Hartmann Radio Program

Live: Mon-Fri
Noon - 3pm Eastern
Live radio | Live TV | Podcast
Syndicated by Pacifica, and simulcast on Free Speech TV Network on Dish Network and DirectTV, and on radio stations, American Forces Radio, and Sirius/XM. Live in the US, Africa, Europe and across North America - more people listen to or watch the TH program than any other progressive talk show in the world.
---

Thom Hartmann Newsletter
Don't miss out again. Receive our daily rundown of news, show highlights and random musings.
© 2023 Mythical Intelligence, inc.
Drupal site designed and developed by
HollyIT