Nov. 8, 2022 6:48 am
The 3 Megatrends Hitting Democracy Like a Tornado
Don't Expect the GOP To Return to Normal
The latest privatized Medicare scandal...
New Report: How certain industries used the cover of inflation to drive inflation
And just how is the anti-voting and interfering with elections going?
SC GOP woman forced to carry unviable fetus for 49 days and is now supporting a democrat - Emily Paterson, CEO - Quatrain Creative
We need to keep the fight for sensible gun reform
The 3 Megatrends Hitting Democracy Like a Tornado

We now have two years to prepare for what may be American democracy's final act.

Three major trends are driving American politics right now and will continue to for at least a decade. If Democrats fail to understand and respond in a meaningful way to each, expect a Republican White House, House, and Senate in 2024. And, with it, the probable end of democracy in the United States.

These three political megatrends are:

* Generational "social" changes in America and the Republican Party's exploitation/demonization of them.

* The entrance of rightwing billionaires into America's political scene with the blessing of 5 corrupt Republicans on the Supreme Court.

* The Republican Party's rejection of democracy.

Read more at HartmannReport.com.

-Thom

Why Racists Don't Want Everyone to Vote

Sunday book excerpt: The Hidden History of the War on Voting

Before considering the details of how Republicans have, for the past 40-plus years, waged a war against the right to vote for all but wealthy white people (and why Democrats did the same before the GOP picked up the mantle), it's important to understand why each party historically has worked to manipulate the electorate to its own favor.

The Democratic Party's antipathy toward voting had roots deep in the 19th century, in the years following the Civil War. That war, and the subsequent 13th, 14th, and 15th Amendments to the Constitution pushed through by Abraham Lincoln's Republicans, gave pretty much all adult men, regardless of race, the right to vote.

Read more at

HartmannReport.com

.

-Thom

Saturday Report 11/4/22- Scientists are saying Standard Time is Healthier - They Agree with Me!

The Best of the Rest of the News.

Axios is

reporting

from three sources within Trumpworld that Der Führer plans to announce his

2024 run

for the presidency on November 14th.

—

Trump

's hands are dripping with American and Ukrainian blood.

—

Geeky Science!

If we're going to stop

changing our clocks

twice a year,

scientists are saying

permanent Standard Time would be healthier than Daylight Savings Time: they agree with me!

— GOPers have a weird definition of

"saving" social security

.

— Did the

coup

chain go from John Eastman to Ginni Thomas to Clarence Thomas?

— Is

Ken Paxon

's office a harbinger of what's to come for elections in other states controlled by Republicans?

— The

election

bad news is how many open fascists are running, using fear and hate as their campaign messages. The good news is that young people — who skew Democratic — are turning up to vote in record numbers and early voting numbers are also skewing Democratic.

Read more at

HartmannReport.com

.

-Thom

Tuesday on The Thom Hartmann Program, 12-3pm ET

Calling in live from Georgia on election day,

Greg Palast

, Investigative Reporter / Author of several books including

The Best Democracy Money Can Buy

/ Filmmaker - his latest, "Vigilante: Georgia's Vote Suppression Hitman", produced by Martin Sheen, is out...

And, the best of the rest of the news along with your calls right here on...

The Thom Hartmann Program, Occupying The Media 3 hours a day 5 days a week for "we the people"

And don't forget...Democracy is NOT a spectator sport...it begins with you...




Elderly Abortion Rights Protester Locked In 90 Degree Jail?




The Secret To Democratic Victory Revealed!




Is Fascism More Contagious Than COVID?
Become a Thom Supporter
Click the Patreon button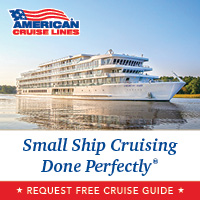 ---

---

Thom Hartmann Radio Program

Live: Mon-Fri
Noon - 3pm Eastern
Live radio | Live TV | Podcast
Syndicated by Pacifica, and simulcast on Free Speech TV Network on Dish Network and DirectTV, and on radio stations, American Forces Radio, and Sirius/XM. Live in the US, Africa, Europe and across North America - more people listen to or watch the TH program than any other progressive talk show in the world.
---

Thom Hartmann Newsletter
Don't miss out again. Receive our daily rundown of news, show highlights and random musings.
© 2023 Mythical Intelligence, inc.
Drupal site designed and developed by
HollyIT