Dec. 20, 2022 9:36 am
Should a Handful of Billionaires Own More Wealth than the Bottom 50% of All Americans?
How car repossession and fascism go together...
GOP wants you to believe a "woke army" is coming, instead of white supremacists on the rise
Coverage of today's final hearing of the J-6 Committee...
Thom's take and your calls...
Should a Handful of Billionaires Own More Wealth than the Bottom 50% of All Americans?

Is our economy here to serve average Americans, or are we here to serve those who own and control most of the money flowing through our economy?

At the urging of Republican Senators Hawley and Rubio, a new think tank is working out ways for the GOP to

change

their messaging.

They want to shift their rhetoric from support for corporations and the morbidly rich to pretending they care about working people. This new organization will, they say, "think differently about labor vs. capital than Republicans have in recent generations."

It's a cynical effort to capture Trump's working class base. He'd promised he'd bring our jobs home from China, empower labor unions, raise taxes on the rich so high that "my friends won't ever talk to me again," and give every American full health insurance that cost less than Obamacare. Those promises helped win him the White House.

All were lies, but the GOP base bought it and gave him tens of millions of votes; now Hawley, Rubio, et al think they can bottle that populist rhetorical magic and repeat Trump's shtick for 2024.

Read more at

HartmannReport.com

.

-Thom

Threshold: The Crisis of Western Culture

Be not like the lintel, which no hand can reach, but like the threshold, trodden by all. When the building falls, the threshold remains.

—Eleazar HaKappar, Abot de R. Nathan, 26

A human being is part of a whole, called by us the "Universe," a part limited in time and space. He experiences himself, his thoughts and feelings, as something separated from the rest—a kind of optical delusion of his consciousness. This delusion is a kind of prison for us, restricting us to our personal desires and to affection for a few persons nearest us. Our task must be to free ourselves from this prison by widening our circles of compassion to embrace all living creatures and the whole of nature in its beauty.

—Albert Einstein (1879–1955)

Read more at

HartmannReport.com

.

-Thom

Saturday Report 12/17/22 - Will Puerto Rico become a state?

The Best of the Rest of the News

— Next week will be the last official public

meeting

of the January 6th Select House Committee.

— When Twitter bans journalists, does it hurt Twitter or democracy?

— Is more voter suppression coming to Georgia after Democratic runoff wins?

— Will Puerto Rico become a state? That's great, but why not DC first?

— Are cars freedom machines or a new tool for destroying Black people's lives?

— As astonishing as it may seem, Ron DeSantis is

empaneling

a state grand jury to investigate Covid vaccines.

— Geeky Science! India's renewable plans include exporting solar energy globally.

— Crazy Alert! Yes - You are going to jail for an NFT Salesman...

— Good News! Oregon's Governor Kate Brown has

commuted

the death sentences to life without parole for all 17 people on that state's death row.

Read more at

HartmannReport.com

.

-Thom

Tuesday on The Thom Hartmann Program, 12-3pm ET

And, the best of the rest of the news along with your calls right here on...

The Thom Hartmann Program, Occupying The Media 3 hours a day 5 days a week for "we the people"

And don't forget...Democracy is NOT a spectator sport...it begins with you...




Did Jan 6th Committee Condemn Trump or Save GOP?




Are Right Wing Coups America's Most Dangerous Export?




Trumps Real GOP Rival Is Worse Than DeSantis




Inside Ukraine After Latest Missile Attack Featuring Phil Ittner
Become a Thom Supporter
Click the Patreon button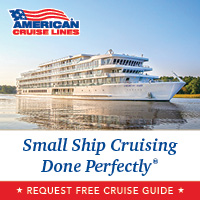 ---

---

Thom Hartmann Radio Program

Live: Mon-Fri
Noon - 3pm Eastern
Live radio | Live TV | Podcast
Syndicated by Pacifica, and simulcast on Free Speech TV Network on Dish Network and DirectTV, and on radio stations, American Forces Radio, and Sirius/XM. Live in the US, Africa, Europe and across North America - more people listen to or watch the TH program than any other progressive talk show in the world.
---

Thom Hartmann Newsletter
Don't miss out again. Receive our daily rundown of news, show highlights and random musings.
© 2023 Mythical Intelligence, inc.
Drupal site designed and developed by
HollyIT