Jan. 24, 2023 9:31 am
America Is #1 in Gun ownership & Gun Deaths - Time to Wake the Hell Up
Manchin wants to negotiate with terrorists..
Gallego launches bid against Sinema, "rich & powerful don't need more advocates"
How can the GOP justify holding America hostage for the bills Trump ran up? - Charles Sauer, Libertarian / Economist & President - The Market Institute / author of Profit Motive: What Drives the Things We Do / podcast Pardon My Parsing
The airlines appear to be scheduling flights they can't fulfill - and are fueling the travel nightmares....
50th anniversary of Roe v. Wade 1/22/23 - and why some women now have to be at death's door to get help with a miscarriage...
All about the right wing attacks on the grid
America needs housing for people to live in, not for corporations to invest In
America Is #1 in Gun ownership & Gun Deaths - Time to Wake the Hell Up

Mass shooters and child-killers are celebrating. Meanwhile Republican politicians vow to protect us and our kids from — wait for it — librarians and history teachers.

Saturday night 10 people were murdered by a mass shooter in California. It's the

37th mass shooting

this year. We're 23 days into 2023 and over 2,200+ Americans have already died of gun violence.

We're the only developed country in the world that unconditionally allows civilians to own military-style assault weapons, that allows "open carry," that lets gun manufacturers openly buy politicians (thanks, SCOTUS).

As a consequence, we're also the only country in the world where the leading cause of death for children is being blown apart by bullets.

America has just a bit more than 4 percent of the world's population, but, with more guns than people in our country, we have more than 40 percent of all the civilian guns in the world.

Read more at

HartmannReport.com

.

-Thom

Threshold: The Crisis of Western Culture: Chapter 4: Unnatural Selection

Four Mistakes

I fear our mistakes far more than the strategy of our enemies.

- Thucydides (47–400 b.c.), Pericles' Funeral Oration

Chapter 4: Unnatural Selection



Every action admits of being outdone. Our life is an apprenticeship to the truth that around every circle another can be drawn; that there is no end in nature, but every end is a beginning …

- Ralph Waldo Emerson, "Circles" (1841)

Read more at HartmannReport.com.

-Thom

Saturday Report 1/21/23 - Would the GOP Survive a Repeal of Citizens United?

The Best of the Rest of the News.

— We have questions for the media about the debt ceiling

— Speaking of questions, why wasn't Supreme Court Associate Justice Sam Alito asked under oath if he was responsible for the

Dobbs

decision leak?

— Would the GOP survive a repeal of Citizens United?

— As "macho man" Ron DeSantis says he wants to

ban mask mandates by all Florida businesses, a new study shows one in ten people infected with Covid ends up with "long Covid".
— And speaking of DeSantis, is his campaign against Black and queer people actually working?
— Geeky Science! Strengthening your marriage might be as simple as putting pictures of you and your spouse around the house.
— Video of the day: Anti-Abortion protestors get violent when someone with a bullhorn says the quiet part out loud

Read more at HartmannReport.com.

-Thom

Tuesday on The Thom Hartmann Program, 12-3pm ET

We'll have the latest news and information...everything you need to know to win the water cooler wars...

And, the best of the rest of the news along with your calls right here on...

The Thom Hartmann Program, Occupying The Media 3 hours a day 5 days a week for "we the people"

And don't forget...Democracy is NOT a spectator sport...it begins with you...




Do the Biden & Trump TOP SECRET Documents Expose Who They Are?




Did Santos Fund Campaign With Migrant Smuggler Money?
Become a Thom Supporter
Click the Patreon button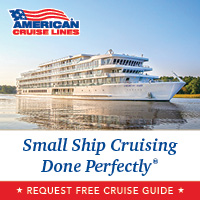 ---

---

Thom Hartmann Radio Program

Live: Mon-Fri
Noon - 3pm Eastern
Live radio | Live TV | Podcast
Syndicated by Pacifica, and simulcast on Free Speech TV Network on Dish Network and DirectTV, and on radio stations, American Forces Radio, and Sirius/XM. Live in the US, Africa, Europe and across North America - more people listen to or watch the TH program than any other progressive talk show in the world.
---

Thom Hartmann Newsletter
Don't miss out again. Receive our daily rundown of news, show highlights and random musings.
© 2023 Mythical Intelligence, inc.
Drupal site designed and developed by
HollyIT